Smartphones, tablets and Phablets, oh my!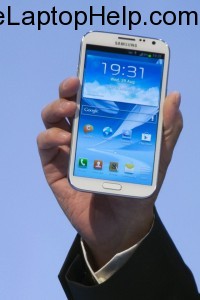 We're not even sure where to put this on our blog so it's just going into uncategorized for the moment.
To make a long story short, the word phablet isn't something Richard Simmons wants you to work off via dancing. A phablet is a touch screen device with a screen of 5" – 7", that combines the functionality of a smartphone and a tablet, but is not a mini-tablet.
Sheesh.
In addition, pahblets have a stylus.
This was a generic term. We think it originated from Engadget. LG has applied for a trademark of them term as well.
Well there you go. The next time someone asks you What is a pahblet? You'll know.